Train with the best, be the best.
We are the home of Catch wrestling and we believe that "Iron sharpens iron, so one man sharpens another".  We are running  a series of seminars during the year to give wrestlers the chance to come together and learn pure Catch from the best.
All abilities are welcome and we have coaches there who can support different levels of ability.  Techniques will include good wrestling drills, foundational work, leg attacks, throws, defences, submissions, hooking in, mat wrestling and much more.
There will then be an opportunity at the end of the session to have matches (optional).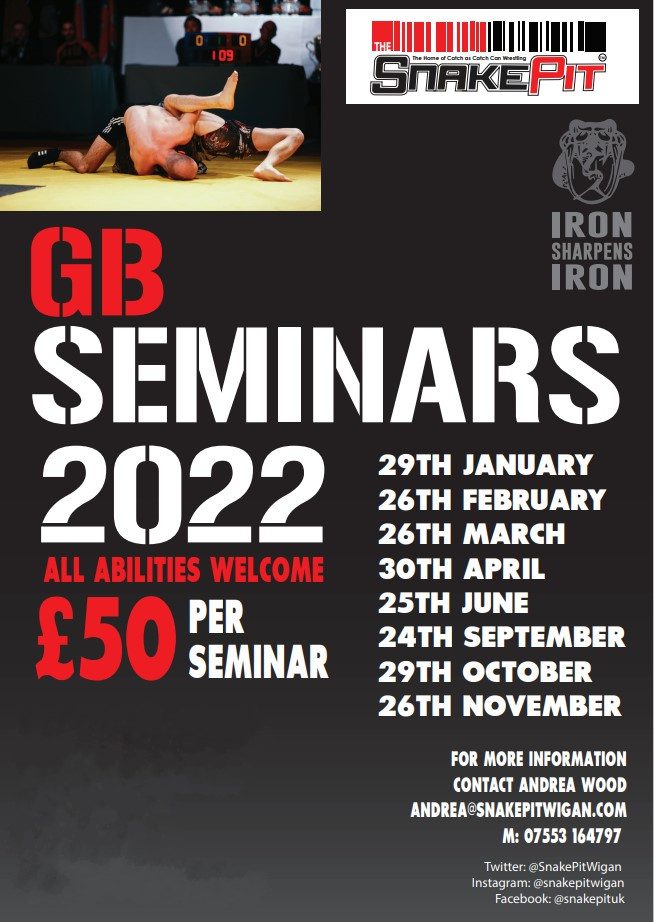 ---